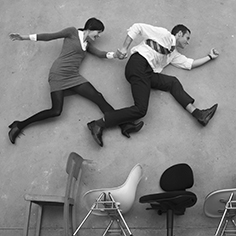 We have often heard of someone calling the other "Cool" person. To me, "Cool" is being emotionally balanced, at least my own interpretation.
We need Emotional Intelligence to be successful in life. People who have Emotional intelligence are those who have high level of self-awareness, being able to identify own emotions and those of others. They are able to manage their emotions – remain calm and focused on tasks. They are not easily offended and never get too emotional about anything. They don't let negative people affect them. Hence, they seem to be the COOL guy or gal.
The 7 characteristics of a highly Emotional Intelligent person. They:–
1. Are not perfectionists.
2. Live in harmony; strike a balance in work-play.
3. Are able to adapt to change.
4. Are motivated.
5. Are positive-minded.
6. Are open to new ideas.
7. Are compassionate.
Are you one?
View Post